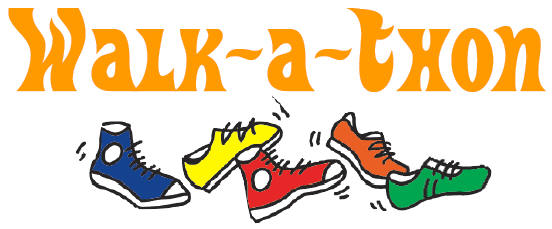 Please plan now to be part of an exciting school-wide fundraiser on Friday, April 22nd! It's easy as 1...2...3!:
1. Fill out your ten flyers with the complete names and addresses of people you would like to sponsor you in the Crusader Walk (parents may need to help younger students with this part).
2. Return flyers completed with names, addresses & postage to your homeroom teacher by FRIDAY, MARCH 18TH.
3. Walk with your classmates on the day of the Crusader Walk. Have fun and get fit all while raising money for our school!
Lunch and T-Shirt will be provided for each qualifying * walker. *To qualify, each student must:
Submit 10 flyers complete with names, addresses and postage; AND
Obtain a minimum of $30 in sponsors before the day of the walk
Families with 3 or more students must complete 10 flyers and obtain a minimum of $75 to qualify
Completed flyers must be returned to the homeroom teacher no later than March 18th.
Each homeroom having 100% of their students returning completed forms by March 18th will receive a dress-down day!
One student at each level (Elem., MS & HS) raising the most money wins $100!
The class that raises the most money (average $ per student) wins a pizza party!
Thank you for you continued support!